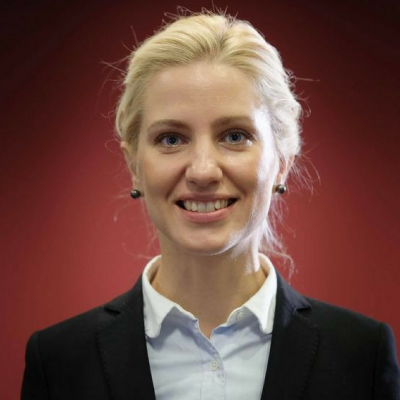 Пост-правда і геополітика. Public-talk зі Світланою Заліщук
Event

04.12.2017
19:00
Kyiv
76 - 100 uah
Пост-правда і геополітика. Public-talk зі Світланою Заліщук
Як розпізнати дезінформацію у геополітиці? Як не стати жертвою гібридної війни? Куди ведуть останні події в Європі? Чого чекати Україні від Європи у 2018 році?
---
Вживання терміну "пост-правда" виявилось стійким трендом –  про неї постійно згадують  у пресі, стрічках соціальних медіа  та різних аналітичних матеріалах. Потужний інструмент пропаганди у вигляді інтервенції в інформаційне поле країни призводить до непередбачуваних подій у геополітиці. Як це працює? Чи міг хтось два роки назад повірити у те, що Британія проголосує за вихід з Євросоюзу, а у США оберуть президентом Дональда Трампа?
Україна не є винятком і також зазнає вторгнень різного роду.  В процесі гібридної агресії Кремль застосовує численні інформаційні прийоми задля спроб вплинути як на внутрішню, так і на зовнішню політику інших країн. Чи має шанс Правда проти Фейку? Які загрози стоять перед ЄС та Україною?
Про все це ми поговоримо зі Світланою Заліщук – народною депутаткою Верховної Ради України поточного скликання,  головою підкомітету з питань євроатлантичного співробітництва та євроінтеграції Комітету закордонних справ.
Модеруватиме подію Андрій Сусленко  – журналіст, Head of Communications, Civil and Political School.
Реєстрація участі обов'язкова. Вартість квитків: за умови попередньої оплати – 76 гривень.
4 грудня (понеділок), з 19:00 до 21:00.
Зустрічаємо ароматною кавою і смачним печивом на Бульварі Шевченко 62!
За додатковою інформацією дзвоніть і пишіть нам за телефоном: 098 0 201 201.
Offer type: Event
Date of the event:
04.12.2017 19:00 - 04.12.2017 21:00