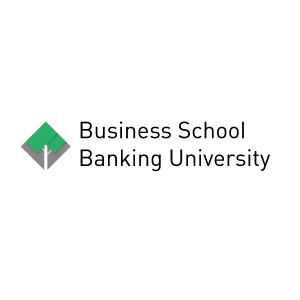 Business School Banking University
EXPERIENCE AND RECOGNITION
Business School was founded by Banking University. Among Ukrainian universities Banking University is recognized as a leader for training future bankers, financiers, economists, entrepreneurs, public managers. European Quality of Education is confirmed by the ISO 9001-2008 certificate.
INNOVATION AND TEAM SPIRIT
We invite you to join the team of successful, influential and highly motivated people who are willing to innovate and share their experiences and knowledge.
To win in competitive wars knowledge is necessary. We will guarantee this!
The MBA degree provides personal professional growth, competitive edge in labour market, a stable financial position.