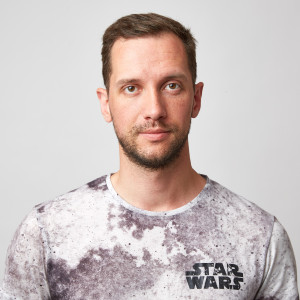 Igor is a professional with a multitude of facets of expertise, that offers the perfect mix between a tech
savvy background and a well rounded creative experience.
Holding a Masters Degree in Theoretical Physics and having started his career animating characters and levels for gaming devices, the world of filmmaking followed suit naturally.
By now a seasoned cinematographer and DOP, Igor shares his time between Directing great commercial projects and shooting for the UN, as well as setting up an exciting up and coming start up in his home country.
He is also a founder of Filmmakers Guild of Odessa, and teaches short filmmaking courses with students working in Canada, US, France and the UAE.
His client list includes amongst others, famous brands and organisations such as UNDP, Unicef, Maersk, Unilever, P&G etc.