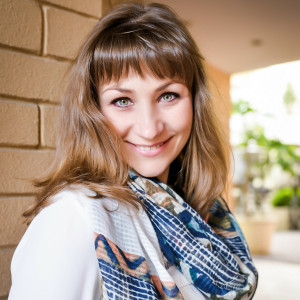 Worked as the head of corporate trainers of B2C direction, led the project of building and introducing corporate culture and development of internal communications, introduced service standards in companies, the system of training and development of employees of B2C and B2B segments.

I have been professionally engaged in training, consulting and coaching activities since 2012.

Specializations:
1. Training and development of managers.
2. Training and development of sales and service employees, B2C and B2B segment.
3. Advising companies on management, sales department processes.
4. Personal effectiveness and capacity development: individual and organizational coaching, assesment center.
"Искренне рекомендую бизнес-тренера Ирину Стегостенко тем, кто испытывает потребность в увеличение продаж, выполнение и перевыполнение планов продаж и KPI, развитие соответствующих компетенций сотрудников..."
Руслан Киселев, Директор Представительства "Равак А.С."
"Благодарим за профессиональный подход, индивидуально разработанную программу, учитывая интересы сотрудников разных подразделений, поставленные цели и специфику нашего бизнеса..."
Зинаида Залесская, Директор ТОВ "Би Ти Эл"